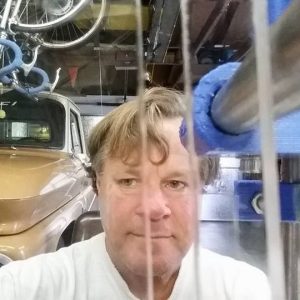 Alan DeRossett: I founded Aloha Surf retail Surf shop in 1977,
currently I'm a Serial Entrepreneur Developer, Inventor, Engineer, Technologist and Strategic planner. Areas of experience Geology,Astronomy,Oceanography,Paleontology, Anthropology, Chemistry and Biology, Laser Physics, Electrical Engineering, Robotics, Computer Sciences, Audio-Video Engineering, Material Sciences,Nano Informatics
Currently in 2017 working with AI Vision $ Sound recognition using OpenCV and Tensorflow for bio medical assistant recognition tool from a hand held device.
Voxearch -Qualcomm Tricorder Xprize contestent
BoXX Health -120 year EHR+ under development
101 incubator founder -Level one 3d printing, HoverDrone, SpaceRobotics, Nanoinformatics,Biotech
Digital Starlight: -20 years ISP/Web Hosting and App development
New Smart Home Intranet of Things & internet of things at DigitalStarlight/iot
Instapayment: fintech Point of Sale, National Retail Federation comparative shopping search engine Smart Card Debit server and ATM network
received one of the fews Issuers Identification Numbers for issuing international Debit Cards from the UN.
Member of the Canadian Internet Registry association
Member of SPIE attended the 1986 MIT SPIE symposium on Autonomous Mars Rover concepts
Autonomous Car programing
Predictive Asset Tracking
Audio/Video Engineering-
Computing in Harsh environments
Fog Network design
DTN network design Space based and Ground based DTN